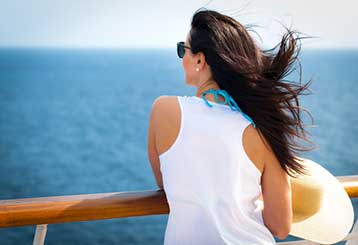 Cruises
There's nothing like a cruise to ease your tensions! Our Cruise Specialists will provide you with expert planning of the Cruise Experience of a Lifetime!
More +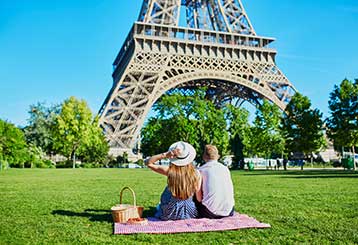 Vacations
Whether you are looking for History, Adventure, Exciting Destinations or just a Peaceful Getaway, we can help you create the Perfect Vacation.
More +
Welcome to Second Star Travels
As a married mom of two, I love being able to escape every now and then. The Caribbean islands and Disney World are just two of my favorite escapes. When I'm not at my "happy places" I love to spend time outside in the beautiful Sunshine State playing golf, tennis or enjoying the beach and when inside I love to read and cook. I try to relive our travels by cooking meals from our favorite trips.
We have been fortunate to experience some amazing family vacations over the years. We have enjoyed the Magic of Disney with our children when they were small. We also love going as a couple back to where we met, when I was on the Walt Disney World College Program. I love sharing the Magic with others! Some of our other favorite family trips have been cruises in the Caribbean, where we have had amazing experience that include exploring a Mayan ruin, and sailing a 12 Metre America's Cup racing yacht, but top of the list of is a Mediterranean cruise with extra time spent in Rome, touring the city, the Vatican and eating some of the best meals ever!
Now that the kids are grown, my husband & I love to travel and try new out new places & experiences. Some of our favorite trips include Rome,NYC, California, and an all inclusive resort in Riviera Maya/Cancun. Our most memorable trips was an amazing adventure sailing around the British Virgin Islands. There are so many amazing places that we still need to explore!